Current Projects

Euclid Network both leads and partners in a number of specific projects, funded by a range of donors and with a variety of partners.
All projects contribute to our mission and vision. All projects also link to each of our four programme areas, and use an open, collaborative and network-based methodology providing opportunities for our members to learn, engage and connect.
Please click on the following links to find out about each individual project and how you can get involved:
This peer exchanges project will create links between UK and Macedonian CSOs, with a focus on those working in human rights, policy making & advocacy, transparency & accountability and economic opportunities. Civil Society Peer Exchanges will deliver immediate and lasting benefits for British and Macedonian civil society by sharing knowledge and best practices through UK-Macedonia peer exchanges. The project will consist of a competition to find solutions to three key challenges in civil society, UK-Macedonia peer exchanges, master-classes, the development of an online platform for stakeholders and the establishment of a best-practice toolkit.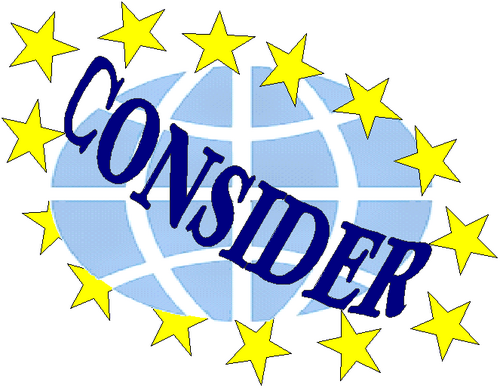 CONSIDER will establish a model of CSO participation in research, contrasting theoretical views on benefits and limitations with empirical findings on the practice of CSO participation. Based on a grid of analysis, the project will survey all FP7 research projects to identify those involving CSOs, and analyse all of these to identify and understand the characteristics, influencing factors and best practice of CSO participation. 30 relevant projects will be selected and investigated in detail using established case study methods, providing practical examples and references for researchers and CSO wishing to create research partnerships.
CATALYST aims to improve collective sensemaking and creative ideation for the common good in large scale online debates for social innovation. The project will undertake technological developments designed to radically improve collaborative knowledge creation through ground-breaking functionalities intended to mobilize collective intelligence for the public good.
The research project has two main aims: t

o understand the dynamics of innovation that link design and emergence; and t

o design a set of processes, enabled by new ICT, which can help to mobilize civil society towards a socially sustainable future.

These processes will assist the managers of online networks of innovators to strengthen relationships among their members; monitor innovation cascades; and help them steer the resulting cascades of change in socially positive directions. An important feature of the project is the range of stakeholders involved – connecting academic theory and practical experiences.
Now in its fifth cycle, the very successful Erasmus for Young Entrepreneurs programme from the European Commission is developing entrepreneurship in Europe. With partners in Italy, Hungary, Germany, the UK, Serbia and Bulgaria, together we are providing successful matches for entrepreneurs across Europe.
The programme arranges international exchanges between aspiring and experienced entrepreneurs that give "new entrepreneurs" (NEs) the experience necessary for an ultimate business launch, whilst "host entrepreneurs" (HEs) are able to benefit from the fresh perspectives offered by NEs.
The Competition, launched in memory of Diogo Vasconcelos, invites Europeans to come up with new solutions to reduce unemployment and minimize its corrosive effects on the economy and our society both now and in the future. Social innovation is not only desirable, it is necessary. It does not matter if participants have not found the right investor for their ideas yet. The competition will help to bring projects to life as part of our Social Innovation Academy. The three winning projects will be awarded financial support of EUR 30,000.
In 2011, Euclid Network, UniCredit Foundation and Project Ahead ran a prize competition which drew social innovators from around the world to take part. The first prize competition to be employed in the social sector, it called upon participants to present innovative solutions for six persistent, concrete social challenges in Naples, Italy, which both state and market had been unable to address. The project was originally planned as an experiment to take social innovation beyond its usual circles, and a prompt for citizens to rediscover their collective agency – their capacity to act together to solve problems – and has since proved to be a replicable and scalable model, inspiring the EU's Social Innovation Prize Competition. With funding from UniCredit Foundation, the winners received a grant and mentoring support to transform their ideas into business plans.
The gap between citizens and the European Institutions is growing constantly. Young people especially have a limited interest in EU affairs. This low level of political engagement by citizens not only seriously affects the quality of the EU's democratic life, but also means that citizens' interests and views are likely to be under-represented in the decision-making process.
This project aims to specifically mobilise young people in the UK and engage them in EU affairs by creating an understanding of how Europe influences their daily lives and by connecting them to policy makers and politicians in Brussels, giving them a forum to voice their opinions and shape the Europe they want.
Responsible Industry aims to design an exemplar implementation plan of Responsible Research and Innovation (RRI) across different industries to demonstrate how the industrial sector can work productively together with a variety of actors from society. The project will focus on the role that research and innovation in ICT can play in addressing the big challenge of health, demographic change, ageing and wellbeing. It will guide interactive discussions between leading industry partners, established RRI experts, policy advisors and civil society organisations (CSOs) to drive the research and innovation process with the principles of RRI in mind.
The main purpose of the Social Entrepreneur Exchange and Development for the Euro-Mediterranean Region (SEED EURO-MED) project is to strengthen (social) entrepreneurship in Northern Africa and support peer-to-peer learning between aspiring and experienced entrepreneurs in EU countries and the southern neighbourhood. It also aims to develop a policy framework in order to enable the environment for the development of (social) entrepreneurship at regional and national level in Algeria, Tunisia and Morocco.
SEED EURO-MED will match new entrepreneurs with experienced host entrepreneurs through a placement of between one and three months in the country of the experienced entrepreneur. The programme focuses on social entrepreneurs but this is not an exclusive pre-condition and for-profit entrepreneurs may also be eligible for the programme.
One major aspect of European integration is the role that CSOs can play. CSOs can help push for reforms, represent a wider audience and specific areas of interest while being part of the change in their societies and the lives of its citizens. Essential to the road to the EU is establishing a strong and capable civil society that is able to fulfil its role.

Therefore, in this second phase of TACSO, capacity building measures and resources will overlap with a greater focus on policy areas, networking and partnership, dialogue between CSOs and other institutions as well as CSO visibility.
The main objective of INSITE is to assemble a community of researchers and practitioners to engage in constructing a research and action agenda based upon a new unified approach to three grand themes, all fundamental in current discourse about our society and where it might be heading: innovation, sustainability and ICT.
The key concepts that underlie INSITE have to do with the relationship among these three themes. In this document, we first pose three questions around which project activities will revolve, and we then describe three key concepts the elaboration of which will inform these activities.